Standard
Standard Frame Skylights
NFRC Rated - Certified AAMA Testing - LEED Credits

CrystaLite skylights are NAMI certified and NFRC rated for thermal performance; U-Factor, SHGC, Visible Light Transmittance. Standard skylights are NAMI certified to the NAFS Standard for air infiltration, water penetration and structural loading; commonly referred to as AAMA Testing. Refer to our NFRC Quick Reference Guide for more rated values.

Refer to our LEED v2.2 / v3.0 Verification Document to see how CrystaLite skylights can help your LEED Project, including Recycled Content and Regional Materials.
ES Skylight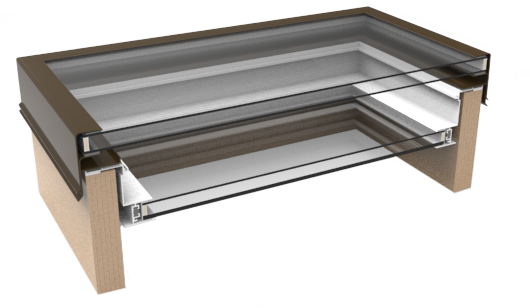 The Enhancement Panel has been redesigned and is now a thermally broken aluminum frame, with a white enamel finish.
The Enhancement Panel is also available as a stand-alone item; ideal for retrofitting existing skylights. It is estimated that the Enhancment Panel will nearly double the thermal performance of most existing skylights.
Series 5000
Designed specifically to exceed the strictest energy code requirements and green standards.
NEW revolutionary frame design maximizes glazing thermal performance and minimizes curb heat loss to provide unmatched NFRC Rated thermal properties without the need for expensive nanogel fill substrate. Constructed without any of the red listed materials often restricted by some green standards. Specifically, it is PVC-free.
Standard and Custom Sizes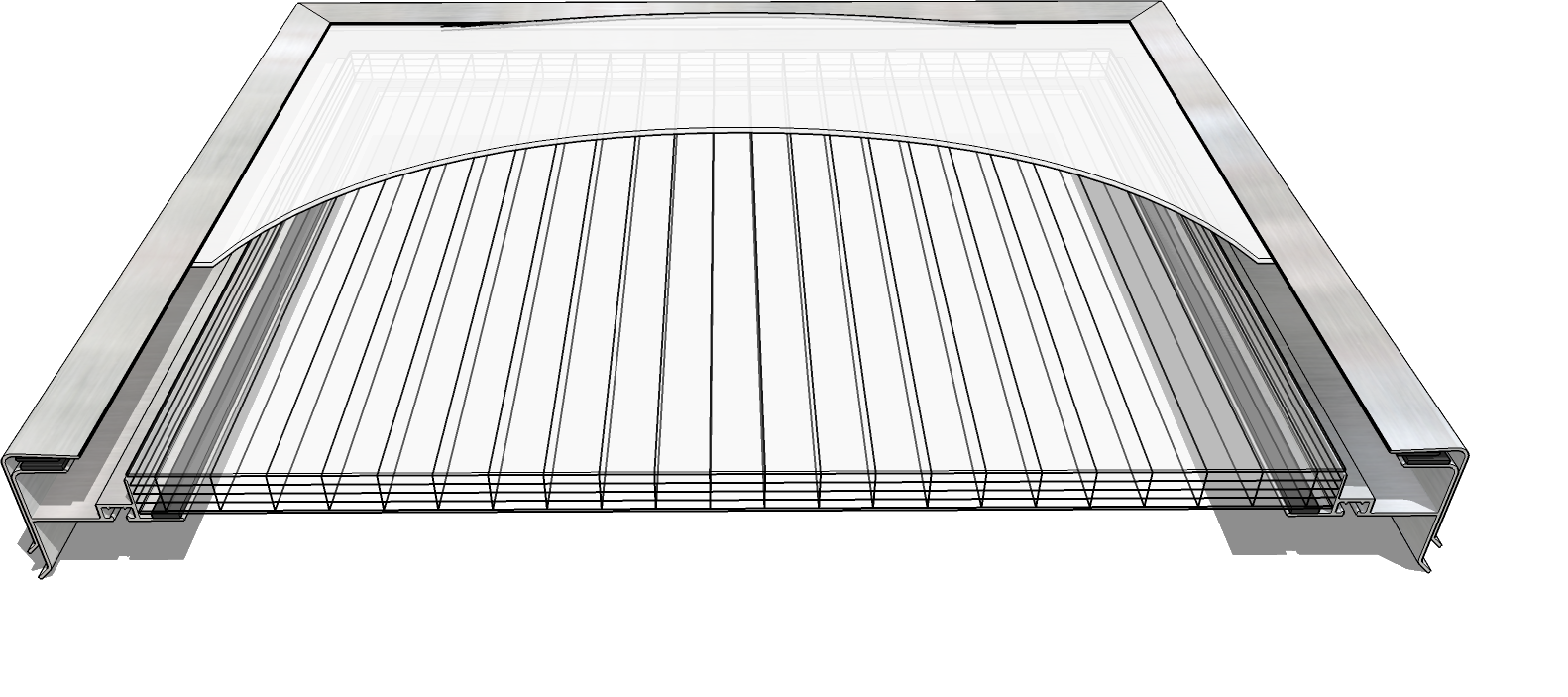 Maximum standard sizes are limited by the availability of the polycarbonate multiwall sheets. Custom sizes available upon request. Also note that the flutes of the polycarbonate multiwall sheet must run in the slope direction.
Standard Frames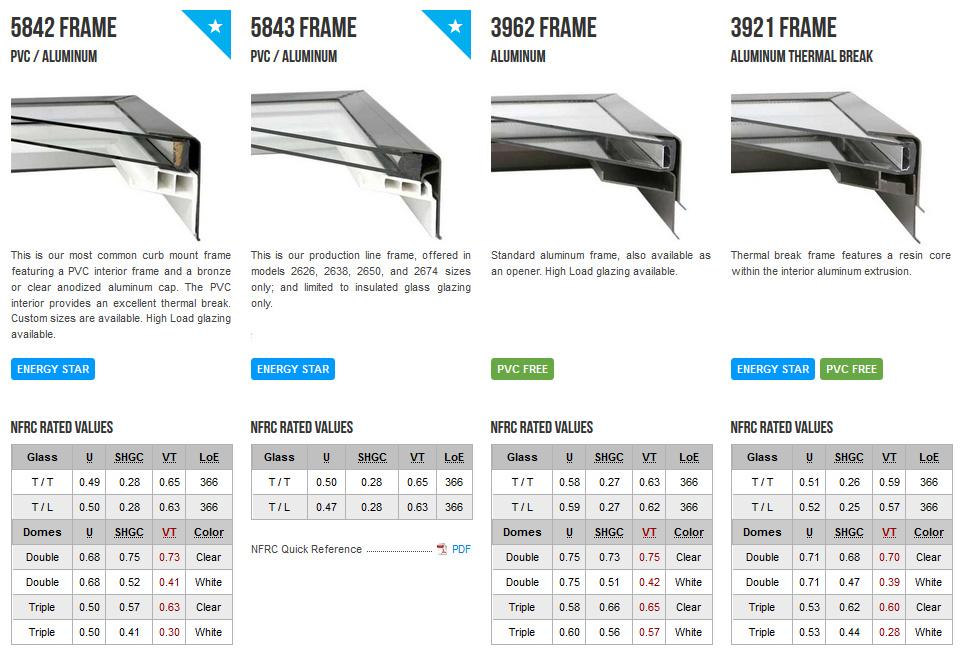 Glazing Options
Glass Glazing
CrystaLite has partnered with Cardinal IG as our primary insulated glass unit provider, to offer the highest quality glass available. Cardinal's superior quality is backed with an unmatched warranty on the insulated glass units and the lowest failure rate in the industry. Cardinal LoE3 366 with Argon Gas is our standard glass option. We offer numerous other glazing options as well to fit your projects needs.
High / Snow Load Glazing
We have Tested & Certified high load glazing options - capable of meeting the most severe snow load requirements.
Dome Glazing
Glass glazed skylights require at least a 2/12 pitched roof for installation. For flat and low pitched roofs, dome glazing is available in our standard frames (except 5843) and are available in single, double, and triple layers to meet your energy design needs.
UV Stablized, Impact-Modified Acrylic is standard. Co-polyester and polycarbonate is available. Standard colors include clear, white, and bronze.
Go Back